I bet you ALLL want to know the dirty details of the fun Kev and I had with the riding crop. Dontcha? You're just itching to hear about the wild freaky sex we had all weekend, the nice red welts on my back and Kev's behind, the good pounding I got....mmmm.....
well, NO DETAILS FOR YOU! Bwahahaha! I will just say that our new toy is FUN FUN, and we will get much enjoyment out of it :)
When we dragged our tired asses out of bed on Saturday, we made our way to the GA rennaisance festival. It was the opening weekend, so tickets were 2 for 1. Woohoo! It's pretty huge! I had only been to the one near Pittsburgh before. We walked around for a few hours. I, of course, had the camera to catch all the freaky rennaisance action.
Canst thou hear me now? Verily!

Weird griffin puppet thing

Kev taking it all in

I LOVE live demonstrations. And I REALLY love glass art. This guy was very cool. Kev and I chatted with him afterwards.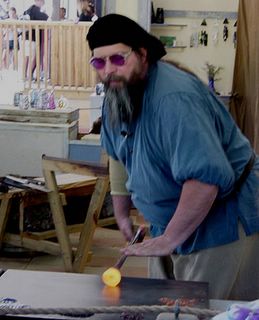 glass blowing demonstration.

Starting the bubble

Opening the end up.

Done!

I didn't buy a mug, but I did but a cool bottle/flask thing. I'm going to hang it near my kitchen and keep my fresh herbs in it (once my garden gets going)
Mona...me!

Big, hairy, and horny. Not Kev, silly! Some scottish highland bull.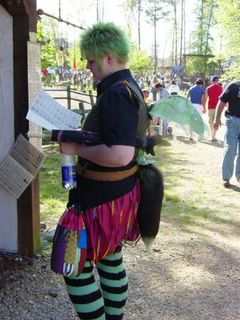 The freaks come out...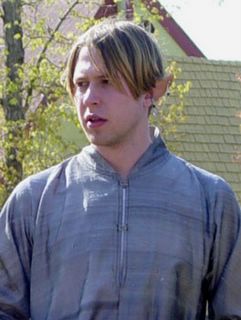 Elf? There was a booth, where, for $15, they'd give you elf ears. Ummm...not worth it.

Tree.....guy!

|