I've given my blog address out to my friend Elizabeth. The one with the baby.
She pressured me! I swear!
I'm weak, I know....WEEEEEEEEAAAAAAK!!!!
So, everyone say "hello" to Elizabeth.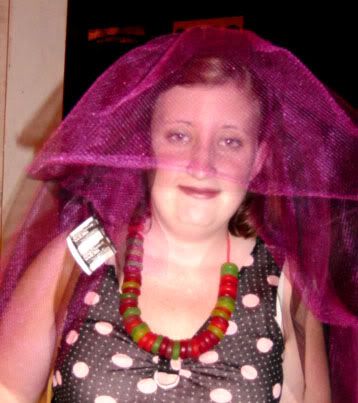 Now, she's a respected wife and mother...but only a little over a year ago...bwaaahahahahahaaaa!!! This was her bachelorette party. Like the necklace? Yeah, I made that. Woohoo! Tybee Island!
YOU DON'T KNOW, MAN! YOU WEREN'T THERE!!!
*****UPDATE****
So then I start feeling bad...my friends Vic and Erin wanted to know my blogsite a while back, and I warned them off.
So IMing with Vic just a few minutes ago, I told him that I would give him the address if they still wanted it.
And he said....Erin had already found it! ACK!!! And she'd been READING IT! ACK ACK!!!
and she was SURPRISED AT SOME OF THE DETAILS!!!!!
Dude, seriously. It's not like it's all sex all the time here. Lately it's about food.
(crock pot beef stew with dumplings tonight)
And lab suckiness. And randomness.
So anyway, a big "...but mostly rants" welcome to...VIC AND ERIN!!!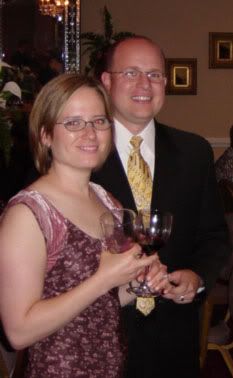 aren't they cute?
(don't worry, guys, most of my readership is pretty nice and I'm almost positive they won't try to stalk you or cut out your faces and put them on nekkid pictures and sell them to porn sites)
|